The HOPE Story
In 2007, then caregiver Jan Malone approached Clearwater Springs Assisted Living in Vancouver, Washington to see if they had any kind of support group for dealing with dementia. Although they did not, the Executive Director thought it was a good idea, and said she would approach Pastor Dick Merrick to see if he was interested in starting a group. Dick took on the challenge, and attended a caregiver's conference where he met Teepa Snow, one of America's leading educators on dementia, and got some ideas on how to start a group.
In August 2007, the first support group, originally called "A Breath of Fresh Air," took place and seven people attended. The original goal was to keep the group around ten people. Within a month the numbers surpassed their goal. Dick approached Jan to continue with the original group, so he could start another. Jan and Dick continually worked on "tweaking" the format of the group structure. By the end of 2007 there were three groups, and they quickly realized the demand was much greater than originally thought.
Jan knew firsthand how difficult it was to walk into a meeting. She began collecting information about services, and booklets about dementia to put into donated handsewn bags. Now every new person who attends a HOPE support group is given a bag filled with resource materials. This has become a trademark of HOPE. HOPE knows that it helps make the new person feel welcome, and puts the new person at ease. It also gives them resources to look at when they return home.
As the organization grew, a non-profit was formed – HOPE A Dementia Support Group – and Dick retired.
The HOPE board was innovative and introduced several programs, including a Doll Therapy program. Other programs came forward as HOPE learned from the caregivers. The sadness they experienced when planning a "BIG" occasion became the inspiration for HOPE's "Celebrating Dreams" program.
HOPE currently has eight support groups at six locations and times throughout the week and in Clark County, Washington, and Portland, Oregon.
HOPE's goal is to create a safe environment for members, where they can share their fears, their joys, their difficult days, and their triumphs. We cry together, and laugh together, and that support helps get them through another week. The bonds between the members form, and they become part of a family. It is a joy to watch other members willing to lend a helping hand to support a member going through a "rougher" patch than they are.
HOPE knows that we cannot fix this disease. But we can be knowledgeable about the disease and what to expect. Knowledge is power, and with HOPE we can help you through the journey. At each support group there is education, and then sharing time. Although each group is structured to follow a format, each group is unique. Each Facilitator brings their personality to the group.
Our website is www.HOPEdementisupportgroup.org On our website you will find resources, information about dementia, and current events happening at HOPE.
You can also follow us on Facebook and Pinterest.
Jan Malone
President
In 2007 I joined HOPE as a member. I believe it saved my life. I have made it my mission to help educated and support others and they navigate through caring for a loved on with Dementia.
I have been a facilitator since 2008, and was elected as President in 2014.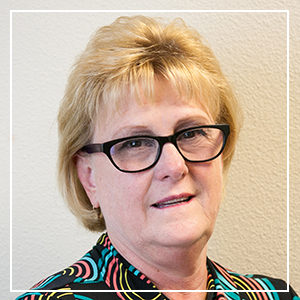 Colleen Palminteri
Vice President
I came to HOPE first as a member. I received support and education that made it easier to cope with the disease.
I have been a facilitator for 2½ years and on the board since 2013. I became Vice President in 2016.
My goal is to help others find the resources they need to get through this journey.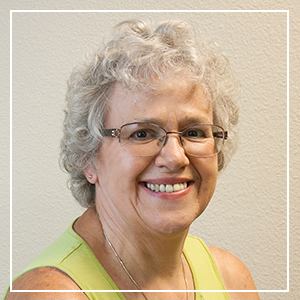 Lynn Crawford
Board Chair
I became a facilitator for the HOPE Dementia Support Groups following the death of my husband in 2016 from complications of Lewy Body Dementia. Unfortunately, I did not have the support I needed throughout his illness. My goal is to use my experience and knowledge to assist those care partners who are undergoing a similar experience.
My background is nearly 45 years of nursing, primarily in Critical Care. Prior to retirement, I was privileged to work in Palliative Care, supporting patients and their families as they faced serious illness and end of life issues. I currently volunteer as an educator for Hospice and Palliative Care for Peace Health, a facilitator for AAADSW's Living Well with Chronic Conditions and coordinate education for the End of Life Coalition of Southwest Washington.
I am honored to join this dedicated team in easing the journey for those dealing with dementia in our community.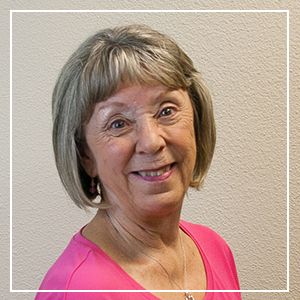 Darlene Peterson
Treasurer
I have been involved with HOPE since its beginning, and was one of the founding members of the Board of Directors and continue to be a member of the Board.
My husband passed away with Alzheimer's in 2011. While he was ill with the disease, I met Pastor Dick Merrick at a class and he told me about the support group he led at the Hampton Memory Care. I started attending these meetings and found so much help with how to deal with the everyday problems and concerns of caring for a loved one with this disease.
In 2014, I made the decision to become a facilitator for HOPE, and went through the training. It has been the most rewarding experience of my life to be able to give back to others what I have learned and am still learning about caring for yourself and your loved one with dementia.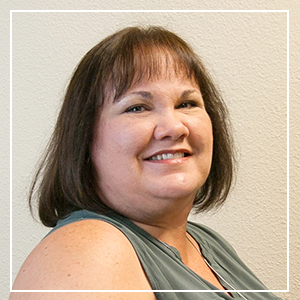 Diane Morgan
Facilitators' Coordinator
I am new to the HOPE board and am very excited to be part of this amazing organization. My previous experience was as a finance representative with AT&T, where I was in charge of reports, inventory and merchandizing.
My job for HOPE is to make sure facilitators have subs when they are on vacation or sick. I also keep track of participants that attend the meetings. In my spare time I love to cook, garden and feed the birds.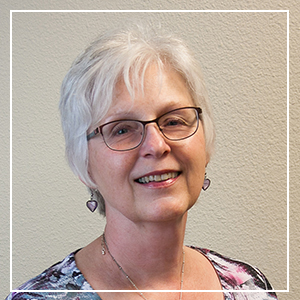 Beth
I am a new Board member with HOPE, joining the leadership team in June 2017 after an invitation from President Jan Malone. I have a Master's degree in Marriage, Family & Child Counseling, having worked in private practice in California until 2006.
Following the closure of my practice, I moved to Portland, Oregon in response to a calling to become a hospital chaplain. In Portland and Vancouver, Washington, I worked as a palliative care, hospice and hospital chaplain until retirement at the end of 2015.
Having experience and training in group process and facilitation, I look forward to helping extend HOPE's support groups into the Portland community, beginning Fall of 2017.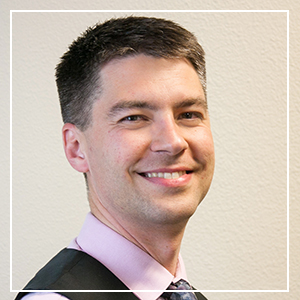 Benjamin
As a social gerontologist, I observed firsthand the impact of participating in HOPE support groups, helping families cope with crises. The network of help extended beyond weekly meetings into other areas, and participants found practical help. Few resources exist that offer such a breadth of support, from people who have actually walked through the experience themselves.
As Director of Programs and Training for Koelsch Communities, I mentor and coach over 80 wellness coordinators as they create music, art, fitness, and community service programs to engage people living with dementia.